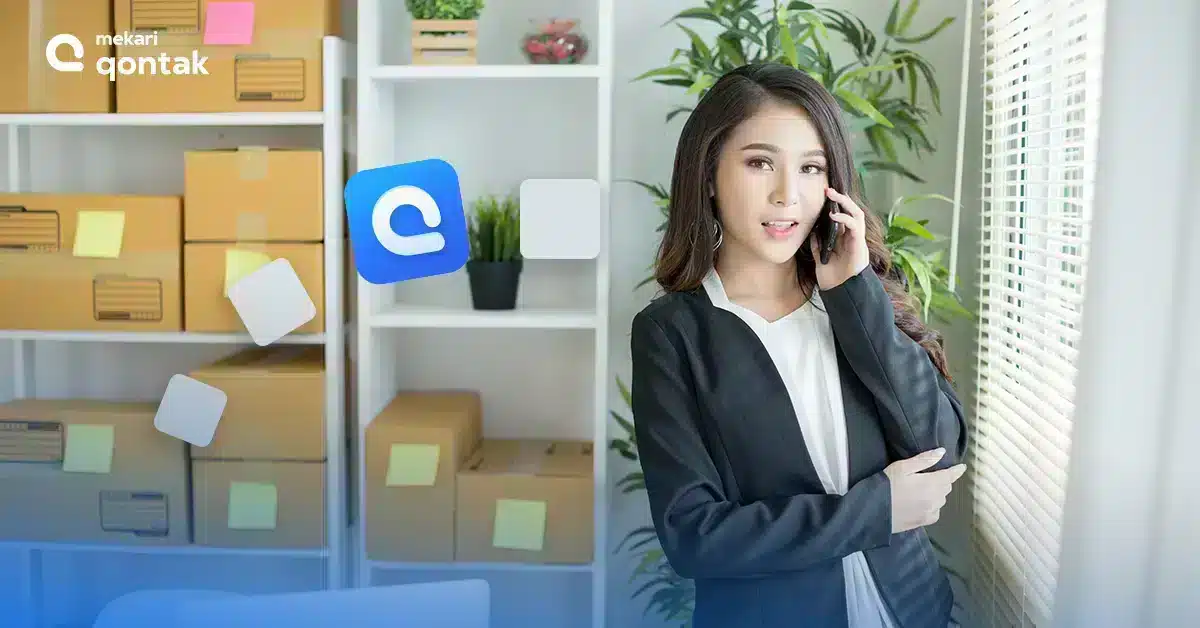 WhatsApp has revolutionized customer communication for businesses worldwide. However, not all businesses have the expertise to utilize WhatsApp's capabilities fully. This is where a WhatsApp Business Solutions Provider (BSP) becomes a valuable collaborator, enabling enterprises to integrate effective solutions into the WhatsApp platform.
In this article, we'll explore how BSPs revolutionize customer communication for businesses. Discover their benefits and how they empower enterprises to thrive in the digital era.
---
What is WhatsApp Business Solutions Provider (BSP)?
A WhatsApp Business Solutions Provider (BSP) is a specialized third-party partner that helps businesses connect their WhatsApp accounts with other platforms seamlessly.
BSPs are experts in the WhatsApp Business Platform and act as intermediaries, making communication easier for non-developers and new users. They enable businesses to effectively manage customer interactions without needing technical expertise.
BSPs ensure a smooth and efficient integration, making WhatsApp communication accessible and user-friendly for all businesses.
---
How BSP Works
When you partner with a WhatsApp BSP, they help manage communications between your business and customers on WhatsApp Business API.
BSPs enable various functionalities, such as integrating WhatsApp API with omnichannel, customer service software, and chatbot.
They ensure that your business adheres to approved use cases, which include customer support and time-sensitive, personalized notifications.
Also Read: What is WhatsApp Business API and Its Benefit
---
Benefits of Using a Business Solutions Provider for WhatsApp
Working with a WhatsApp BSP offers numerous benefits for businesses, including:
1. Easy Integration
BSPs handle the technical aspects of integrating WhatsApp API with other platforms, making it effortless for businesses to manage customer communications.
2. Enhanced Customer Support
With BSP, you can streamline your customer support operations on WhatsApp, leading to improved customer satisfaction and quicker response times.
Read More: WhatsApp for Customer Service
3. Effective Automation
BSPs offer automation solutions like chatbots to handle repetitive tasks and respond quickly to common queries.
4. Seamless Multichannel Experience
Integrating WhatsApp with other communication channels allows businesses to provide a consistent and seamless customer experience.
5. Guideline Compliance
WhatsApp BSPs ensure businesses adhere to WhatsApp's guidelines and approved use cases, reducing the risk of violating terms of service.
---
Pricing for WhatsApp BSP
The pricing for WhatsApp Business Solutions Providers may vary based on factors such as the level of integration required, the size of the business, and the scope of services offered.
However, it is essential to discuss pricing details with the BSP to understand the costs involved and choose a plan that best suits your business needs.
One is WhatsApp BSP Mekari Qontak, which offers flexible deals tailored to your business needs. With options like the Starters plan at 55 USD per month, you can choose a package that aligns with your business goals and growth aspirations.
You can learn more about WhatsApp business pricing here.
---
Why Choose Qontak as Your WhatsApp Business Solutions Provider?
While are various BSPs available, Qontak is an excellent choice for businesses seeking a reliable WhatsApp partner.
With Qontak, you can access advanced WhatsApp features, automation tools, and omnichannel support in a user-friendly interface, elevating your WhatsApp business experience.
Qontak also offers seamless integration of multiple features into a unified platform, including integration with other Mekari products like Mekari Sign for certified electronic signatures.
This ensures effective management of customer interactions and business processes, making Qontak an all-in-one solution for your business needs.
---
How to Sign Up for WhatsApp BSP
Signing up for a WhatsApp Business Solutions Provider is a straightforward process. Here's a general guide to get started:
Research and Shortlist: Explore different BSP options, considering their reputation, services, and customer reviews.
Contact the BSP: Reach out to the selected BSP and discuss your business requirements and integration needs.
Agree on Terms and Pricing: Finalize the agreement with the BSP after discussing the proposed solution and pricing.
Finish the Integration and Setup Process: The BSP will assist in integrating WhatsApp with preferred platforms and setting up the business account.
How to Sign Up for WhatsApp BSP Mekari Qontak
Signing up for WhatsApp BSP Mekari Qontak is a quick and easy process:
Contact Mekari Qontak: Reach out to our team through https://qontak.com/ or contact information to express your interest.
Discuss Requirements: Engage with their team to discuss your business needs and integration requirements. Once the details are finalized, agree on the terms and pricing for the WhatsApp BSP services.
Complete Sign-Up Process: Provide the necessary information and complete the sign-up process to use WhatsApp BSP Mekari Qontak for seamless customer communication.
References