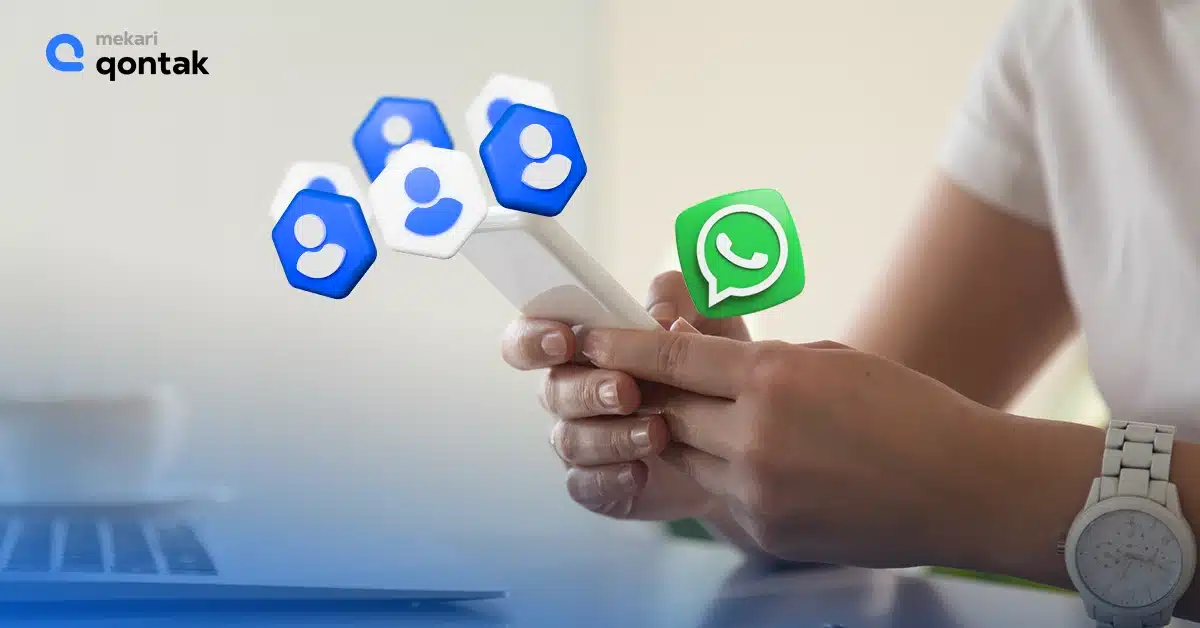 WhatsApp makes it easy to stay in touch with friends and family, no matter where they are. But sometimes, you might want to send a message without saving the number in your contacts. Maybe it's a business contact you don't want mixed in with your contacts, or it's just a one-time message.
Whatever the reason, in this article, we'll show you six easy ways to send WhatsApp messages without saving the contact number.

Method 1: Sending WhatsApp messages without saving the number using the Click-to-Chat feature
WhatsApp has a special click-to-chat button or WhatsApp link that lets you talk to someone without saving their number first. Here's how you do it:
Open your web browser and go to https://wa.me/.
After the slash (/), type the person's phone number. Remember to add the country code, like 1 for the US or 44 for the UK.
Press enter to make the link work.
You'll see a button that says Continue to Chat. Click it, and you can chat with that person on WhatsApp.
Method 2: Sending WhatsApp Messages Without Saving Numbers using WhatsApp API Link
Open your web browser.
Type this web address into the browser's address bar: https://api.whatsapp.com/send?phone=XXXXXXXXX. Replace the "X" with the person's phone number you want to message, including the country code.
After the page loads, a message will appear: "Send a message to [the person's name] on WhatsApp. Would you like to proceed?" Click Message.
The WhatsApp app will open, and you'll be in a chat with the person. Write your message and send it as usual.
Remember, this method is handy for businesses too. You can share the WhatsApp API link on your social media or website for easy customer communication.
Note: You'll need an official WhatsApp Business API account from a provider like Mekari Qontak to use the WhatsApp API link. With this account, you can message multiple contacts without saving their numbers first.
Method 3: Send WhatsApp messages to unsaved contacts from WhatsApp Groups
You can send a message to someone without saving their number by adding them to a group. This is how you do it:
Open WhatsApp and go to your chats.
Tap New Group.
Add the person you want and maybe some others (you can remove them later).
Tap Create to make the group.
Now, you can talk to that person in the group chat.
Method 4: Send WhatsApp messages without saving numbers using Siri Shortcut (iPhone only)
If you have an iPhone, you can use Siri shortcuts to talk to someone on WhatsApp without saving their number. This is how you set it up:
Get the Shortcuts app from the App Store.
Open the app and make a new shortcut by tapping the + button.
Search for "Send Message via WhatsApp" and add it.
Put the person's number in the Recipient space.
Tap Next and give your shortcut a name.
When you want to talk to that person, tell Siri, "[shortcut name]," and she'll open a chat in WhatsApp.
Method 5: Send messages on WhatsApp from Call History
You can also send a WhatsApp message to someone from your call history. Here's how:
Open your phone app and go to your call history.
Find the call from the person you want to message and tap the ⓘ icon.
Scroll down and tap Send Message.
Choose WhatsApp, and you can chat with them.
Method 6: Send messages on WhatsApp without saving the number through third-party websites
Download a third-party app like Click to Chat or Direct Message for WhatsApp.
Enter the person's phone number in the app.
The app will generate a link that you can click on to open a chat with the person.
Note: Be aware that third-party apps can come with risks, so research and use them carefully. Remember, taking appropriate measures to protect your privacy and security when using any of these methods is essential.
---
What's Next?
That's an explanation of how to WhatsApp without saving number. With the methods described above, you can now chat on WhatsApp without cluttering your contact list. It's a convenient way to communicate with new contacts or businesses.
If you're a business owner, you can benefit from using the WhatsApp Business API link to make it easier for your prospects or customers to contact you.
To streamline your business communication and improve customer engagement, consider using the WhatsApp API link through WhatsApp BSP, such as Mekari Qontak. Get started today and try a more exciting experience with the WhatsApp API!
References:
https://faq.whatsapp.com/5913398998672934