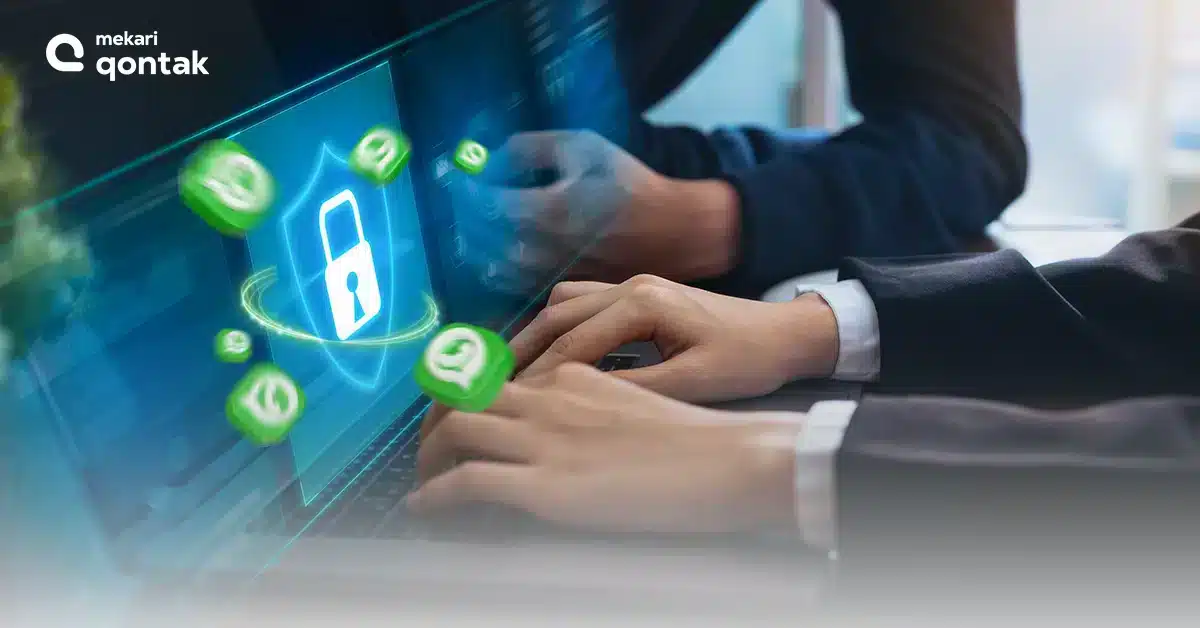 Are you concerned about ensuring your private information stays safe when using WhatsApp? No need to worry!
We're here to help you learn how to make your WhatsApp experience even more private using its privacy features.
In this article, we'll show you step-by-step how to boost your privacy on WhatsApp with privacy settings, so you can feel more comfortable using it.

---
What is WhatsApp's Privacy Policy?
WhatsApp Privacy Policy is a document that explains the data practices of WhatsApp, including the information they process to provide their services. It talks about what information they collect and how it affects you.
It also explains the steps they take to protect your privacy, like building their services so delivered messages aren't stored by them and giving you control over who you communicate with on their services.
WhatsApp Privacy Policy Updates
In January 2021, WhatsApp introduced some changes to its Privacy Policy.
These changes are all about making things more transparent and giving you a better understanding of how your data is collected and used, especially concerning business features.
The updated policy details recent product features and functionalities and how your data is used for safety and security. It even provides direct links to settings you can manage.
---
What kind of data does WhatsApp collect?
WhatsApp collects certain information about you to make its services better.
This includes your phone number, details about where you are, how you use the app, and even your contacts.
When you send a message, they gather information about the time, the exact words you used (yes, the message content), and who you sent it.
How does WhatsApp use our data?
WhatsApp collects your data to better its services—such as marketing and communication between Facebook and Instagram—and to customize its services.
Data can help provide better user experiences. For example, recommendation systems are great because they use our data to give us the service we love.
Also Read: 3 Easy Steps to Create WhatsApp Business Account
---
WhatsApp Privacy features
WhatsApp has several privacy features that you should check out. Some of these include:
End-to-End Encryption: Your messages are like secret codes between you and your friend, keeping them away from others' eyes.
Two-Step Verification: Add an extra key to your account for a more robust lock against unauthorized access.
Chat Lock: Keep personal chats locked with a password so no one else can see them on your phone.
Disappearing Messages: Make messages vanish after they're read, giving you control over how long they stay.
Silence Unknown Callers: Block out spam and unknown calls, focusing only on your desired conversations.
Encrypted Backups: Safeguard your chat history in iCloud or Google Drive, ensuring your backups are secure.
Last Seen and Online: Decide who can see when you're online, putting you in control of your visibility.
Security and Safety: Defend your account from hackers and stop unwanted messages, ensuring a safer experience.
View Once: Send photos and videos that disappear after viewing, adding an extra layer of privacy.
Group Privacy Settings: Choose who can add you to groups, ensuring you're part of only the ones you want.
Profile Photo Privacy: Control who can see your profile picture, giving you more say over your image.
Status Privacy: Share status updates only with those you choose, keeping your updates more private.
Face or Touch ID and Fingerprint Lock: Use your face, fingerprint, or touch to unlock WhatsApp, adding a solid layer of security.
Leave Groups Silently: Exit group chats without drawing attention, keeping your departure low-key.
---
How to use WhatsApp Privacy Settings?
WhatsApp initially configures your privacy preferences to enable the following:
All users can access your profile photo, read receipts, and your online status.
Your contacts to view your status updates, your About section, and the time of your last activity.
Any users can include you in group chats.
Note: WhatsApp ensures end-to-end encryption for both calls and messages by default.
However, you can adjust and customize your privacy settings. Here are some steps on how to use WhatsApp Privacy settings:
How to change your privacy settings on WhatsApp
For:
iPhone users: Tap the Settings icon in the bottom menu > Privacy.
Android users: Click on the three vertical dots at the top right corner, then select Settings > Account > Privacy.
KaiOS users: Press the Options button, then go to Settings > Account > Privacy.
If you're on Desktop: Click the Menu, then choose Settings > Privacy.
You can adjust who can:
See your Last Seen and Online.
See your Profile Photo.
See your About
See your Status
Whether Read Receipts get sent.
Add you to Groups.
Which calls get silenced by enabling Silence Unknown Callers.
Call you.
How to set up Two-Step Verification on WhatsApp
Open WhatsApp.
Go to Settings.
Tap on Account.
Select Two-step verification.
Tap on Enable.
Follow the prompts to create a six-digit PIN.
Optionally, provide an email for PIN recovery.
Two-step verification is now active for your account.
How to turn on WhatsApp Chat Lock
Open WhatsApp.
Go to Settings.
Tap on Account.
Select Privacy.
Tap on Screen Lock.
Turn on Require Face ID / Touch ID / Fingerprint.
Choose the time interval for screen lock activation.
How to use Disappearing Messages
Open a chat.
Tap on the contact's name.
Select Disappearing Messages.
Tap Continue if prompted.
Choose On to enable disappearing messages for the chat.
New messages will vanish after seven days.
How to turn on Encrypted Backups
Open WhatsApp.
Go to Settings.
Tap on Chats.
Select Chat Backup.
Enable End-to-End Encrypted Backup.
Choose your preferred backup frequency.
How to ensure your Security and Safety on WhatsApp
Open a chat with the contact you want to block.
Tap on the contact's name.
Choose Block Contact or Report and Block.
To report spam, open a chat with an unknown contact.
Tap on Report Spam at the top.
How to enable the View Once feature on WhatsApp
Open a chat.
Tap on the camera or attach the icon.
Capture or select a photo/video.
Tap 1 next to the send button.
The media will disappear after viewing.
How to set up Face or Touch ID and Fingerprint Lock on WhatsApp
Open WhatsApp Settings (iOS) or More options (Android), then go to Account > Privacy.
On iOS, tap Screen Lock; on Android, tap Fingerprint Lock.
Turn on Require Face ID / Touch ID / Fingerprint.
How to Leave Groups Silently
Previously, WhatsApp notified group members when a member left, but now it's no longer with the Leave Group Silently feature.
Open the group chat you want to leave.
Tap More options (usually three dots).
Select Exit group.
Confirm by tapping EXIT GROUP.
Also Read: How to Fix WhatsApp Business Not Working? dan How to Secure a WhatsApp Account from Hacking?
---
Conclusion
In terms of privacy, it refers to the protection of personal information from unauthorized access or misuse. In this digital age, personal data is often collected by businesses and organizations, which can raise questions about who has access to it and how it is used.
Many businesses have developed privacy policies that outline how they collect, use, and safeguard personal information to address these concerns. WhatsApp is one of them.
It is crucial to know how to add privacy on WhatsApp by following the steps above. Besides that, it is also essential to read and understand a company's privacy policy before using its products or services and to consider whether it matches your preferences for privacy.
To take advantage of the latest privacy features and security measures, consider using the WhatsApp Business API provided by Mekari Qontak.
With WhatsApp BSP, you can trust that your personal information will be confidential. You can also get business convenience through advanced features such as the chatbot, WhatsApp blast, green tick, and others.
Get started with the WhatsApp Business API today and enhance your privacy and security on WhatsApp!
References:
https://www.whatsapp.com/legal/privacy-policy?lang=en
https://faq.whatsapp.com/595724415641642
https://blog.whatsapp.com/new-features-for-more-privacy-more-protection-more-control
https://faq.whatsapp.com/1182985198951186
https://www.whatsapp.com/privacy/
https://faq.whatsapp.com/3307102709559968
https://faq.whatsapp.com/820124435853543/?locale=en_US