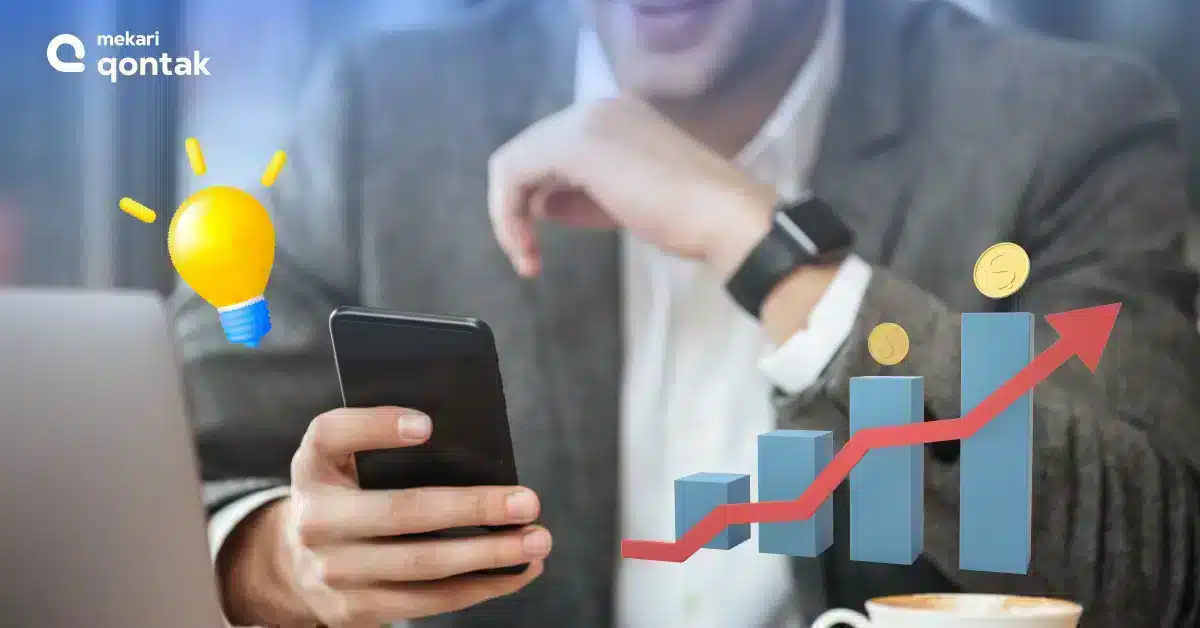 WhatsApp is a top-rated messaging app used by over 2 million people worldwide.
Thus, it is unsurprising that many businesses use WhatsApp to communicate with customers and improve their marketing and sales.
In this article, we will discuss 17 benefits of using WhatsApp for business. Let's dive in!

---
1. Meet customers where they are
With over 2 billion monthly active users, WhatsApp is one of the most popular messaging apps in the world.
By using WhatsApp Business Accounts, businesses can connect with customers where they are already spending their time.
This makes it easier for businesses to reach a wider audience and engage with customers in a more personalized way.
Also Read: 3 Easy Steps to Create WhatsApp Business Account
2. Professional Appearance
WhatsApp Business accounts are designed to make your business look more professional with a business profile.
By creating a separate business account, you can distinguish yourself from personal accounts and present a more polished and professional image to your customers.
3. Free to Use
WhatsApp Business is a free app, which makes it a cost-effective tool for small businesses.
It provides a low-cost way for businesses to communicate with their customers without investing in expensive customer service tools.
WhatsApp Business enables businesses to engage with their customers in real time, which can help build brand loyalty.
Customers can reach out to businesses with questions or concerns, and businesses can respond quickly and efficiently, creating a positive customer experience.
Businesses can improve customer satisfaction and loyalty by providing prompt and efficient customer support with WhatsApp Business Account.
This is because customers appreciate businesses that value their time and try to address their concerns quickly.
6. Quick Communication
With WhatsApp Business, businesses can quickly communicate with customers and provide prompt support.
Businesses can answer customer questions, update orders, and resolve issues in real-time, increasing customer satisfaction.
7. Easy to Use
WhatsApp Business is easy to use and can be set up in a few minutes. You can create a business profile, add contact information, and communicate with customers immediately.
8. Multi-Device Support
WhatsApp Business can be accessed from multiple devices, making it convenient for businesses to manage their accounts and use WhatsApp for multiple users.
Business owners and customer service representatives can access WhatsApp Business from their smartphones, tablets, or desktop computers, ensuring they get all the important messages.
9. Automated Messages
WhatsApp Business allows businesses to set up automated messages, such as greetings and quick replies, to respond to customers quickly.
This can save time and improve efficiency, as businesses can respond to common inquiries with pre-written messages.
Learn more about how to set up auto-reply on WhatsApp here.
10. Product Catalog
With the WhatsApp Business Catalog, businesses can showcase their products and services to customers.
Businesses can create a catalog of their products, including images, descriptions, and prices, making it easy for customers to browse and make purchases.
11. Group Chat
WhatsApp Business allows businesses to create group chats with their customers, making it easy to communicate with multiple customers at once.
This can be useful for providing updates, answering common questions, or running promotions.
12. Labeling
With WhatsApp Business, businesses can label customer conversations to keep track of inquiries and orders.
This can help businesses stay organized and respond to customer requests more efficiently.
13. Security Guarantee
WhatsApp Business uses end-to-end encryption to protect messages from being intercepted or read by third parties.
This can provide peace of mind for businesses and customers, as sensitive information is kept secure.
Also Read: How to Add Privacy in WhatsApp
14. WhatsApp Broadcast
WhatsApp Business allows businesses to send broadcast messages to customers, making reaching a large audience with a single message easy.
This can be useful for announcing new products, promotions, or other important news.
15. Status Updates
Businesses can use WhatsApp Business to update their status and share important news or announcements with customers.
This can be a quick and easy way to keep customers informed about changes or updates related to the business.
16. WhatsApp Web
WhatsApp Business can also be accessed via WhatsApp Web, which makes it easy to manage conversations from a desktop or laptop computer.
This can be useful for businesses that prefer to use a larger screen or keyboard to manage customer communications.
17. Rich media messaging
On the other hand, WhatsApp Business allows rich media messaging, including images, videos, and audio files.
This makes it easier for businesses to showcase their products and services more visually appealingly.
Also Read: 15 Benefits of WhatsApp Business API
---
Upgrade Your WhatsApp Business!
In conclusion, WhatsApp Business is a messaging app that can help small to mid-sized businesses communicate effectively with their customers.
It has many benefits, such as providing quick responses, sending automated messages, and organizing customer conversations.
However, you may need more advanced features than the regular WhatsApp Business app if you have a larger business.
In this case, you can upgrade to the WhatsApp API for Business. To get a WhatsApp Business API account, you can contact a Business Solutions Provider (BSP), such as Mekari Qontak. You can try it for free and see if it suits your needs.