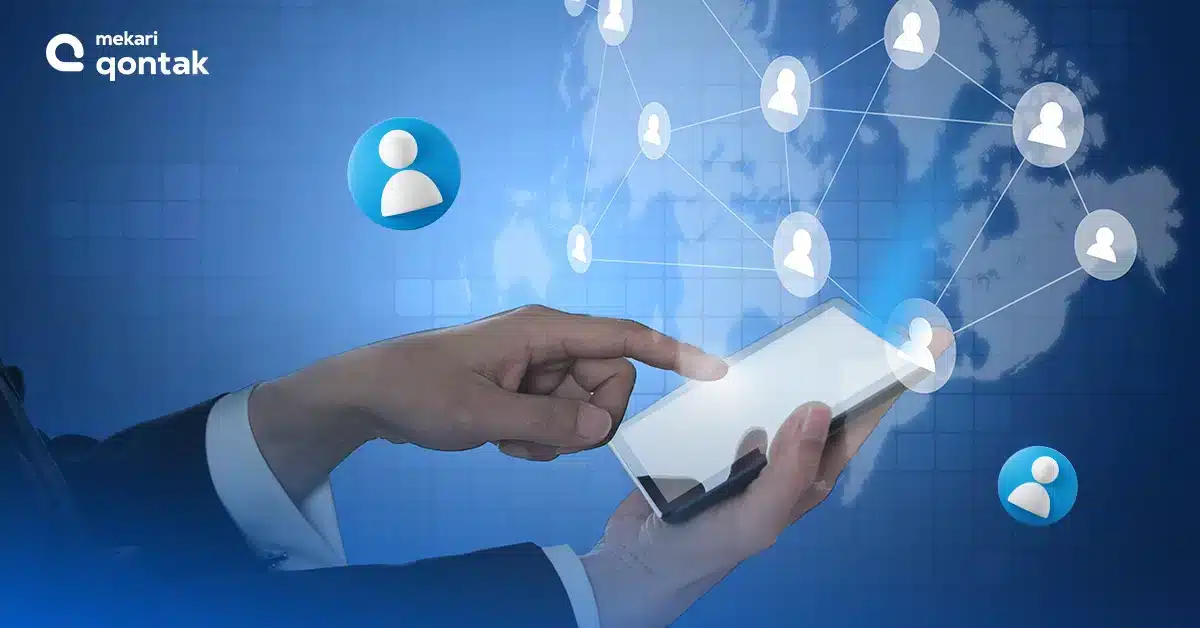 If you're a business owner or a customer service manager, you know how overwhelming it can be to manage a high volume of customer inquiries on WhatsApp. That's where WhatsApp multiple users feature comes in.
With this feature, you can assign multiple team members to manage your WhatsApp business account and handle customer interactions more efficiently.
In this article, we'll explore how you can set up multiple users on WhatsApp Business and streamline your customer support process.

---
What is WhatsApp Multiple Users?
WhatsApp Multiple Users is a feature that lets businesses add multiple team members to their WhatsApp Business accounts. This feature allows them to manage customer interactions and respond to queries efficiently.
Usually, WhatsApp only allows one user to use one account on one device. But with WhatsApp Web and Desktop, you can simultaneously use the same account on your phone and computer.
Some Android phones also allow multiple users to have separate accounts on the same device, which means each user can have their own WhatsApp account without interfering with each other's chats or data.
---
Understanding WhatsApp Business Multiple Users from Different Business Sizes
Adding multiple users to WhatsApp Business depends on which WhatsApp product you use: WhatsApp Business Account or WhatsApp Business API.
Micro-Small Business: WhatsApp Business
If you use WhatsApp Business, you can link your WhatsApp Business account to up to five devices based on the latest update in 2022, including one phone and four additional devices for each number. This suits micro and small businesses if your team size remains the same.
In 2022, WhatsApp also released a paid plan called WhatsApp Business Premium, which allows you to connect up to 10 devices and assign chats to specific agents. Nevertheless, this plan is only available for Android users in certain countries.
For micro-small businesses, having 5 to 10 devices connected to one WhatsApp number is sufficient as long as the team size remains the same.
However, if you need a more sophisticated platform to handle more agents, contacts, and messages, you may need to upgrade to WhatsApp Business API.
Large Business: WhatsApp Business API
WhatsApp Business API is suitable for larger businesses with teams of agents needing to handle a high volume of messages quickly.
With WhatsApp Business API, businesses can use features like WhatsApp Business Multi Device to manage customer interactions more efficiently and without limitations.
Note: Additional features like messaging inbox and API connectivity are only available on WhatsApp API accounts. Therefore, choosing the right WhatsApp product is crucial depending on your business's size and needs.
---
How to Use WhatsApp Multiple Users on a Regular WhatsApp Business App?
If you're a micro-small business owner who wants to use WhatsApp Business to communicate with your customers, you may wonder how to manage multiple users on the app.
Fortunately, WhatsApp Business has options that allow you to do just that. Keep reading to learn how to use WhatsApp Business with multiple users.
Using WhatsApp Business with Multiple Users via the App
Open the WhatsApp Business App on your phone.
Tap the More Options icon with three vertical dots.
Click Linked Devices.
Click LINK A DEVICE.
Scan the QR code.
Point your phone at the screen of the device you want to link and scan the QR code.
How to Link a Device on WhatsApp Business with Multiple Devices
Open WhatsApp Business Web or WhatsApp Business Desktop App on your companion devices.
Follow the steps to link a device to use WhatsApp Business with Multiple Users via the App above. Note: For iPhone users, go to WhatsApp Settings in Step 2 and follow the rest of the instructions above.
Using the WhatsApp Business App with multiple devices is a temporary solution that may work for small businesses.
However, as your business grows, you may need help tracking workload and ensuring all contacts have been answered.
To avoid these problems, it's recommended that you switch to the WhatsApp Business API, which is tailored to larger businesses' needs and allows for multiple agents with better tracking and management capabilities.
---
WhatsApp Multiple Users on WhatsApp Business API
Larger businesses with more complex needs can use WhatsApp API, designed to manage teams, messages, and customers more effectively.
To access WhatsApp API, you must apply for an account with WhatsApp Business Solution Provider (BSP), such as Mekari Qontak, and undergo an approval process.
WhatsApp API has a 24-hour messaging window (BIC and UIC); after 24 hours, only message templates can be used to reopen the window.
In this case, businesses do not pay WhatsApp directly for using the API; they pay an official WhatsApp BSP according to their pricing.
You can find more about the types of messages in the WhatsApp API and the pricing in here.
How to Use WhatsApp Multi Users on WhatsApp Business API?
1. Choose a WhatsApp Business Solution Provider (BSP)
Choose a WhatsApp BSP, such as Mekari Qontak, and apply for an account to access the WhatsApp Business API.
2. Set up your WhatsApp Business API account and integrate it with CRM
Once your account is approved, set up your WhatsApp Business API account and integrate it with your existing CRM or helpdesk software.
3. Assign roles and permissions to team members
Assign different roles and permissions to your team members based on their responsibilities and access level needed.
Your team members can log in to the WhatsApp Business API account using their individual credentials and access chats and conversations assigned to them.
4. Enable WhatsApp Business Multi Device
You can use the WhatsApp Business Multi Device feature to manage customer interactions more efficiently and allow multiple team members to access the same account on different devices.
5. Use the messaging inbox
Use the messaging inbox to manage and prioritize messages and chats. Ensure your team members adhere to WhatsApp's policies and guidelines while communicating with customers.
---
Conclusion
In conclusion, enabling multiple users to access your WhatsApp Business account can increase efficiency and improve customer satisfaction.
So what are you waiting for? Get started today by signing up for WhatsApp Business API with Mekari Qontak and exploring this feature's many benefits.