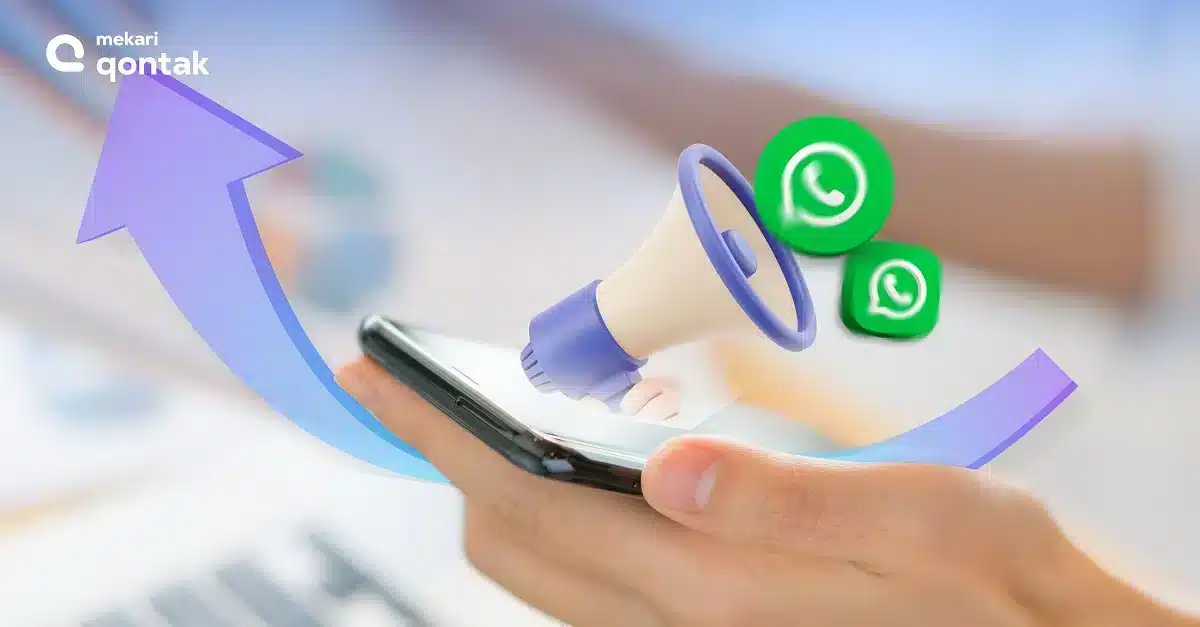 WhatsApp has become a popular platform for businesses, not only to communicate with customers but also to do marketing such as promoting their products or services.
This is because WhatsApp offers a convenient and personal way for businesses to reach and engage with their audience.
But how to do WhatsApp marketing? How effective are marketing activities throughout WhatsApp?
In this article, we'll explore the various strategies and techniques businesses can use to do marketing on WhatsApp.

---
What is WhatsApp Marketing?
WhatsApp Marketing is the use of the messaging platform WhatsApp for marketing and communication purposes. This can include using WhatsApp to send promotional messages, engage with customers, and drive sales.
By using WhatsApp Marketing, companies can reach a targeted audience and strengthen customer relationships through personalized communication.
---
SMS Marketing Vs. WhatsApp Marketing
It's tough to say which is better for marketing between SMS and WhatsApp, as both have their own advantages and can be effective in different situations.
WhatsApp has a wider range of features, including the ability to send multimedia messages, use WhatsApp chatbot, and access analytics, while SMS is more limited in its capabilities.
On the other hand, WhatsApp allows businesses to segment their audience and create targeted campaigns based on factors like location, interests, and past interactions, which can make marketing efforts more targeted and effective.
WhatsApp also enables businesses to have one-on-one conversations with customers, which can create a more personal and authentic experience.
Of course, SMS marketing can still be effective in certain circumstances, such as when reaching a wide audience quickly is a priority. Ultimately, the best choice will depend on your specific marketing goals and audience.
---
The Importance of WhatsApp Marketing These Days
WhatsApp is a popular messaging app that has a high level of user engagement and a wide reach, with over 2 billion users worldwide.
This makes it an effective platform for reaching and engaging with customers. WhatsApp also allows for personalized messaging, which can help businesses build customer loyalty.
Additionally, it is a cost-effective marketing channel, particularly for small businesses, as it allows businesses to reach a large audience without high advertising costs.
WhatsApp can also be easily integrated with other marketing channels, such as email and social media, to create a cohesive customer experience.
Overall, WhatsApp Marketing is a valuable tool for businesses looking to reach and engage with customers in a personal and cost-effective way.
---
Benefits of WhatsApp Marketing
There are several benefits to using WhatsApp Marketing for businesses:
1. Wide reach and high-use engagement
WhatsApp has a wide reach, with over 2 billion users worldwide, and a high level of user engagement, with many people checking the app multiple times a day.
The wide reach and high engagement of WhatsApp can be especially beneficial for businesses looking to expand their customer base and build brand awareness.
2. Build relationships with customers
Customers can use WhatsApp to easily connect with businesses to make purchases or ask questions, while businesses can use the platform to efficiently reach and serve customers.
This can help businesses build closer connections with their customers and effectively market their products.
3. Higher conversion rate
Choosing the perfect channel is a great start to retaining customers. One option to consider is WhatsApp, which can be a powerful tool for guiding prospects toward a purchase.
Research shows that WhatsApp can effectively encourage customer interaction, leading to a 112.6% increase in conversions.
These statistics highlight the power of WhatsApp as a marketing channel and the importance of utilizing it to connect with and engage with customers.
4. More effective marketing
WhatsApp offers the ability to create group chats with up to 100 people, which can be a useful tool for businesses looking to share information and promotions with customers.
These group chats can be an effective way to communicate with a large number of people at once, making it easier to share updates and offer special deals.
5. Better sales
Including a WhatsApp phone number on your website can lead to a 27% increase in sales leads and help establish confidence in potential customers.
WhatsApp can also be used as a standalone sales channel for your business, as more and more people are using messaging apps to make purchases.
Approximately 60% of consumers expect to use messaging apps more for buying in the future.
Overall, adding a WhatsApp presence to your business can be a valuable tool for generating leads and increasing sales.
6. Lower marketing costs
WhatsApp is a very affordable marketing channel. All you need is to ensure this app stays connected to the Internet.
Meanwhile, as previously explained, WhatsApp drives more conversions, increases sales, and builds deep, quality relationships. All these activities do not require high marketing costs.
---
7 Strategies of WhatsApp Marketing
When developing a WhatsApp marketing strategy, it is important to consider your target and target audience, as well as the unique features and capabilities of the platform.
Here are seven strategies for maximizing your marketing efforts on WhatsApp:
1. Use Business Accounts

In order to use WhatsApp for marketing purposes,  you must create a WhatsApp Business account.
This account will enable you to communicate with customers through the platform and access additional features such as automated messaging and quick replies.
You can also use an Official Business Account or WhatsApp Business API to get more advanced features that can support your marketing on WhatsApp.
Also Read: What is WhatsApp Business API? – A Complete Guide
2. Use chatbots to automate messaging

The chatbot feature of the WhatsApp API allows businesses to automate messaging and interact with customers in real time.
This can be a useful tool for answering common questions or providing information about products and services. Chatbots can help streamline communication and enhance customer engagement.
Learn more about how to make a WhatsApp chatbot in 5 easy steps here.
3. Offer personalized messaging

WhatsApp bulk sender allows businesses to send personalized messages to customers. This feature can also send bulk messages easily with just one click. This can be an effective way to build loyalty and engagement.
Businesses can use WhatsApp bulk to send tailored offers, promotions, or recommendations based on customer preferences and past purchases. Personalized messaging can be a powerful tool to connect with customers and drive engagement.
4. Create and share multimedia content

WhatsApp allows businesses to share multimedia content, like images, videos, and GIFs, as a way to grab the attention of customers and engage with them. Using multimedia can be an effective way to communicate with customers and stand out in their messaging inboxes.
5. Use quick replies to streamline messaging

Quick replies are a feature that allows you to create and save frequently used responses, making it more efficient to communicate with customers and saving time. These pre-written responses can help streamline communication and make it easier to respond to common questions or requests.
6. Utilize WhatsApp Web

WhatsApp Web allows businesses to use the platform on their computer, which can make it easier to manage messages and respond to customers in real-time. By accessing WhatsApp through your web browser, businesses can more easily communicate with customers and keep track of their messaging on a larger screen.
7. Integrate WhatsApp with your other marketing channels and tools

To create a cohesive and seamless customer experience, consider integrating WhatsApp with your other marketing channels, like email and social media.
This could involve using WhatsApp to follow up on email campaigns or promoting the platform on your social media accounts.
By integrating WhatsApp with your other marketing efforts, you can create a more unified and consistent customer experience.
Apart from that, the API on WhatsApp also allows you to integrate WhatsApp with other supporting applications such as CRM and Omnichannel, which can maximize your business marketing.
---
The Best WhatsApp feature to Boost WhatsApp Marketing Campaign
There are several features in WhatsApp that can be useful for boosting a marketing campaign:
This feature allows businesses to create a catalog of their products or services, which customers can browse through and purchase directly from within the WhatsApp app.
This can be a powerful tool for businesses looking to increase sales and customer engagement, making it easy for customers to purchase without leaving the app.
This feature allows businesses to set up automated responses to messages from customers.
This can be useful if a business receives many messages and can't always respond immediately or if they want to provide quick replies to common questions.
With this feature, businesses can ensure that their customers always receive a timely response, which can help to build trust and loyalty.

This feature allows businesses to communicate with customers, provide information and assistance, and even handle simple transactions.
Chatbot can be programmed to answer frequently asked questions, provide product recommendations, and even make purchases on behalf of customers.
This can be a powerful business tool to streamline their customer service and sales processes.

This feature allows businesses to send promotional messages to customers, such as announcing new products or services, special deals, and promoting events or sales.
Businesses can personalize their blast messages to reach more subscribers, which can help to increase engagement and conversion rates.
5. WhatsApp Integration
This feature allows businesses to integrate WhatsApp into their marketing and customer communication strategy.
By integrating WhatsApp with Omnichannel and CRM, businesses can maximize their marketing efforts and provide a seamless customer experience across multiple channels.
6. WhatsApp Links
This feature allows businesses to create a link that, when clicked, opens a chat with the business on WhatsApp.
This can be a convenient way for customers to contact businesses and start a conversation through the messaging app.
By making it easy for customers to initiate contact, businesses can increase engagement and build stronger relationships with their customers.

This feature is a form of endorsement or validation, which can increase credibility and trust in a marketing campaign.
When businesses have a green tick next to their name on WhatsApp, it indicates that WhatsApp has verified their account as a legitimate business.
This can help increase trust and confidence in a business, ultimately leading to increased sales and customer loyalty.
Note: Not all the features mentioned earlier are available through regular WhatsApp Business. Some features, such as chatbots, blast messaging, and integrations can only be accessed if you use the WhatsApp Business API.
To get a WhatsApp Business API account, you will need to contact an Official WhatsApp BSP, such as Mekari Qontak. These companies can provide you with access to the API and help you set up and use the advanced features of WhatsApp Business for your marketing efforts.
---
WhatsApp Marketing Example From Popular Brand
One example of a popular brand using WhatsApp marketing is Adidas. Adidas has been using WhatsApp to communicate directly with customers since 2015 and has turned the messaging app into a key marketing channel.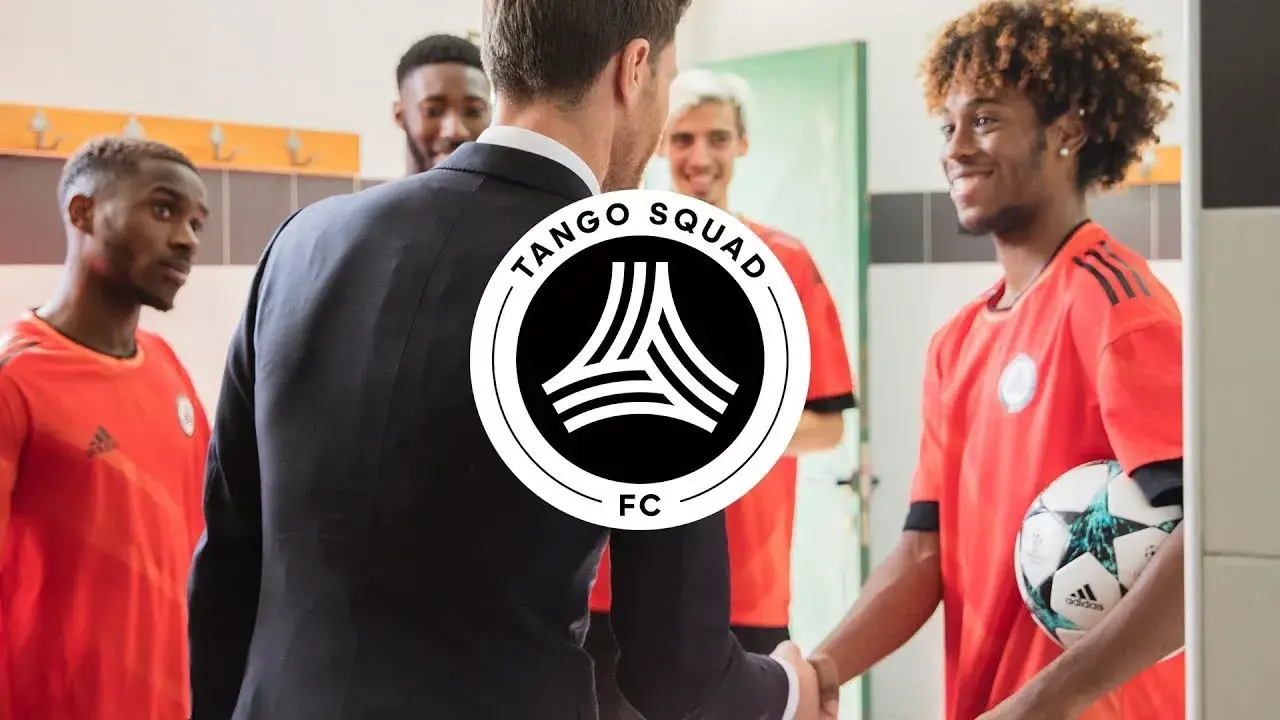 The company has used WhatsApp to build local communities and now uses the platform for global campaigns, targeting key fans rather than buying influence.
WhatsApp has high open rates compared to email and is becoming an important part of Adidas' marketing strategy, including direct messaging to its "Tango Squad", a community of young footballers.
As part of its efforts to move towards more one-to-one communication, Adidas also turned some of its smaller-scale influencers into salespeople.
Adidas gives them early access to products and exclusive events in exchange for selling Adidas products through the social commerce app Storr. Sellers receive a commission for every sale or have the option to donate to one of Adidas' partner charities.
---
Start Your WhatsApp Marketing Now!
WhatsApp is a powerful platform for businesses to communicate with and market to customers. However, it's important to use WhatsApp marketing responsibly and respect the privacy of users.
By following best practices and staying up to date with the latest features and strategies, businesses can effectively use WhatsApp to boost their marketing efforts and reach their target audience.
Mekari Qontak offers a free demo account that allows you to test out the best features for supporting WhatsApp marketing. Don't miss this opportunity to see how these features can benefit your business.