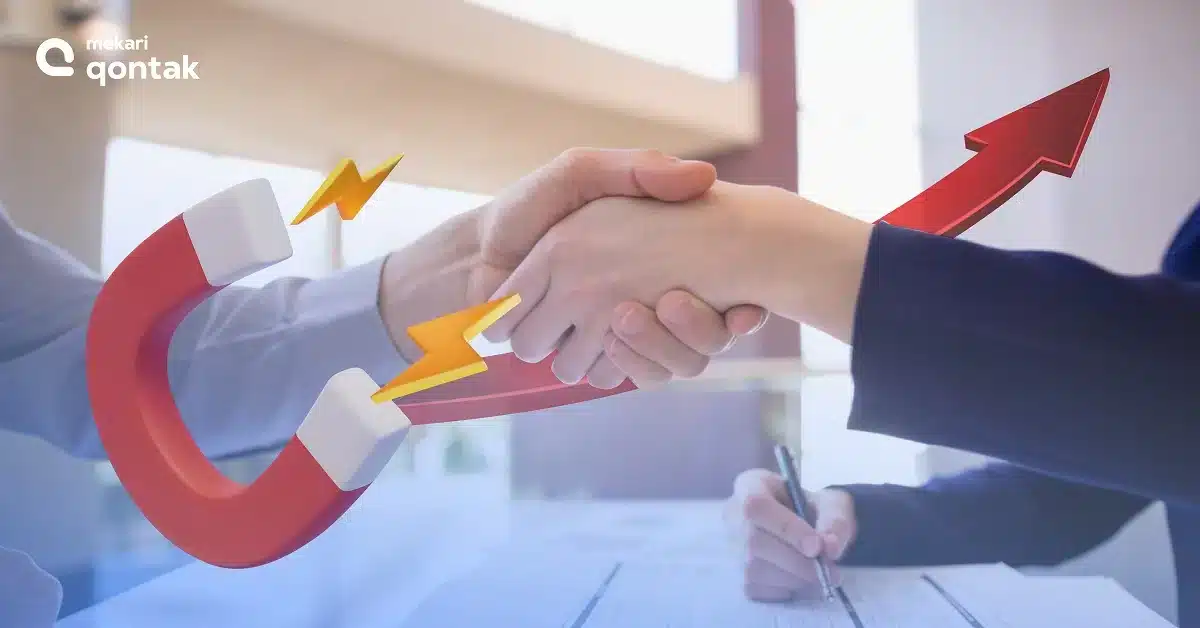 Keeping customers coming back for more is crucial to any successful business. With a strong retention rate, a business may be able to attract new customers and maintain its revenue. But how to improve customer retention rate?
This article will explore practical strategies for improving customer retention and building lasting relationships with your customers. Let's find more below!

---
Why does customer retention matter?
Retaining customers is important for a business because it leads to more sales. Studies show that most of a company's sales come from its existing customers.
Customers are more likely to keep buying from a business and tell others about it when they are satisfied and loyal. This is why businesses should focus on keeping customers rather than just getting new ones.
Retaining customers can bring many benefits to a business, such as:
Consistent revenue stream
A better understanding of customer needs through feedback
Cost-effectiveness
Positive word-of-mouth
High return on investment
Long-term relationship
Building brand loyalty
Also Read: Customer Retention: The Key Metric for Growing Your Business
---
How to improve customer retention?
There are several customer retention strategies that businesses can use to improve customer retention, here are a few examples:
1. Build brand value
Building a positive brand value is essential to increasing customer retention. By creating a positive image, you can attract and retain customers.
Positive brand value is created through various elements such as customer service, product quality, and business procedures. It is important to remember that customers will evaluate your brand based on all these different factors.
As a result, creating a positive brand value in the eyes of your target audience and customers is critical. But remember that this is more than just a value slogan; it is also actual evidence of your brand's work.
2. Meet customers wherever they are
Do you genuinely know who your customers are? If so, you ought to know who they are, what they require, their difficulties, and where they spend their time. Thus, you will be able to meet them wherever they are.
You can make the kind of content they want and need, and then you can share it with them wherever they are—on websites, social media, and other places.
You will be able to provide your clients with total support in this manner, even if they do not realize they require it. It will also demonstrate to customers how much you care about and understand them.
3. Increase customer trust
A positive relationship with customers is built on trust. As a result, building solid relationships with your customers requires trust.
In addition, you can use customer data to determine your customers' requirements and provide them with a remarkable positive experience. Use it to communicate effectively and gain their trust.
You don't have to spend time persuading customers to buy your products or services when they trust you.
4. Build personal relationships
Building personal relationships with customers can lead to increased trust and loyalty.
Businesses can tailor their approach and services to better meet their needs by getting to know customers personally.
5. Listen to customer feedback
A great way to increase customer retention is to seek out and listen to feedback actively.
Let customers know that you are considering their feedback and use the feedback you get to improve your products and services.
6. Personalized customer journey
Personalizing your customer's journey and experience is another way to keep them coming back. They will feel more valued and satisfied with your services as a result of this.
You can encourage your visitors or customers to register via innovative forms that store all information about your customers. Use this information to create a personalized customer journey according to your customers' needs.
7. Use cross-selling and up-selling strategy
The following customer retention strategy is to apply cross-selling and upselling techniques to your online and offline business.
For example, you can place related products next to each other in greetings to grab the customer's attention and encourage impulse purchases.
8. Make a loyalty program
A customer loyalty program is an effective way to retain your customers. In this case, you can offer various benefits or incentives that entice customers to return to your business.
An example of this customer retention is that you can create a loyalty program by collecting points at a certain level. The higher the level they have, the more benefits they will get.
However, you must remember to keep your customer loyalty program simple and make it easy for them to understand every step it takes to earn rewards.
9. Offer subscription
An easy way to keep customers is to offer subscription programs. Make it clear to your clients what advantages and discounts they stand to gain by signing up for a recurring subscription to your company's brand.
You and the customer can both benefit from this example of customer retention. Where you can maintain customer retention, and at the same time, customers will benefit from them.
10. Leverage technology
Technology such as CRM and Omnichannel software can help you segment your customer base and send targeted, personalized communications that will make them feel valued.
In this case, you can use CRM software to make it easier to collect, manage and store your customer information.
Also Read: Understanding What is CRM Software
---
What's next?
Customer retention is a critical aspect of any successful business. Building a loyal customer base can be achieved by understanding how to improve customer retention.
To further enhance your retention efforts, consider using a tool like Omnichannel and CRM software from Mekari Qontak to streamline communication and easily keep track of customer interactions across channels.
Start your journey to improve your customer retention rate with a free trial from Mekari Qontak now!